Who we are and what we do
As a healthcare marketing firm, we create teams of senior-level marketing professionals tailored to each client's financial and marketing needs. By bringing marketing expertise into the business conversation, we help clients unlock the power of expert marketing to help them meet their goals quickly. Founder and principal Cathy Rubino Hines brings 20 years of experience and a sixth sense for the culture and dynamic of every client. She'll help you respond to rapidly changing market conditions affected by an array of challenges. Mergers. Controversies. Public relations crises. Public health crises. Abrupt leadership changes. Board communications. The list goes on.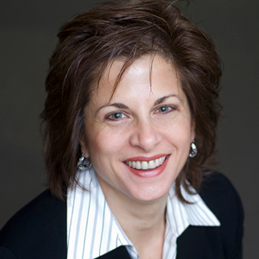 Cathy Rubino Hines
Healthcare Marketing Consultant
Founder/President, the Marketing Collaborative
Cathy Rubino Hines is the Founder and President of the Marketing Collaborative LLC and a healthcare marketing consultant. She has worked with community health centers, hospitals, senior living facilities, physician practices, healthcare technology companies…to name a few. She has been providing marketing services for more than 25 years. Her approach is to build marketing programs based on a solid strategic foundation — no matter the size of the marketing challenge.
Clients are able to tap Cathy's vast healthcare and marketing knowledge to advance their businesses and develop consumer communications programs that are simple to understand, therefore motivating them to take action.
Important to the process is understanding the consumer experience. She often conducts 1:1 and small group interviews to uncover key insights on "buying decisions" which are often emotional ones. This insight brings a unique perspective to the firm's marketing solutions.
Her experience has extended to United Helpers (Canton, NY) Fairport Baptist Homes (Rochester, NY), Finger Lakes Community Health (Penn Yan, NY), The Commons on St. Anthony (Loretto), University Medical Imaging, and Gorbel Medical, Rochester General Hospital, and Lakeside Health.
Cathy has served as the contract Chief Marketing Officer at Finger Lakes Community Health for 10+ years. In addition, she gained experience as Associate Marketing Director at the University of Rochester Medical Center where she launched a comprehensive marketing program for the Strong Heart & Vascular Center. She also served as VP at Cognitive Marketing where she did branding and advertising programs for higher education, healthcare, professional services firms, and businesses. Visit her LinkedIn Profile for more information.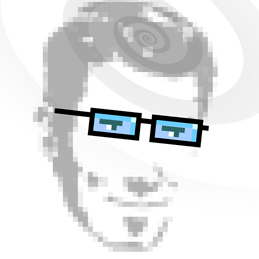 Michael Tutino
Creative Director, Web Developer
Mike has over 20+ years of design experience working for advertising agencies, design firms, Internet development companies, and national corporations. Mike is particularly adept at logo design, and advertising and translating that into internet marketing tools.
He received awards for design excellence from Print magazine, the Society of Communicating Arts, the New York Type Directors Club, and the American Advertising Federation. Prior to heading up his own design house, Mike was senior manager of design at Champion Products where he was responsible for the creative management of all apparel attribution and product identity development. Mike was also instrumental in leading the creation of the USA Team identity system for the 1994 Lillehammer, Norway, Winter Olympics and the 1996 Atlanta Summer Olympics.
Visit his LinkedIn Profile for more information.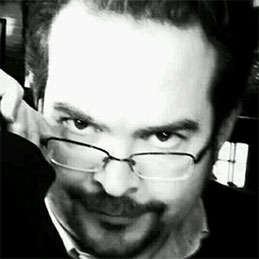 Jonathan Everitt
Senior Copywriter and Creative Strategist
Jonathan Everitt is a Syracuse University graduate who holds a B.S. in Journalism from the S.I. Newhouse School of Public Communications.
He has more than a decade of experience as a copywriter for clients of every size. He's worked with Fortune 500 brands such as Xerox Corporation and MasterCard Worldwide, and regional non-profit institutions such as The Commons on St. Anthony (Loretto) in Auburn, Jewish Senior Life in Rochester, Health Center Network of New York in Syracuse, and Univera Healthcare in Buffalo.
Jonathan, who grew up in Weedsport, N.Y. near Auburn, is a published poet, short fiction author, and blogger, and serves on the Board of Directors of the award-winning poetry press, BOA Editions, Ltd.
He is adept at radio, video, TV, print advertising, outdoor, admissions materials, website copy, and branding initiatives, to name a few.
An active independent writer, Jonathan is a published poet, short fiction author, and blogger, and serves on the Board of Directors of the award-winning poetry press, BOA Editions, Ltd.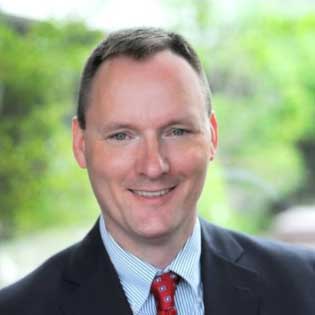 Tim Cook
Public Relations
Tim offers nearly 30 years of communications experience working in a variety of industries. He is a talented writer and seasoned professional working with editors in a variety of media. Whether it's trade publications, national or regional newspapers, business publications, or broadcast media, he provides the needed expertise to make your organization part of the news.
Tim has earned special recognition as follows:
Public Relations Society of America's (PRSA) PRism award for co-writing a trade show keynote presentation for the chairman of Heidelberg
Rochester Business Journal's Forty Under 40 award in recognition of business achievement and civic contributions
Multiple Communicator Awards of Distinction for video script writing and creative excellence
Before becoming a public relations consultant, he worked at Roberts Communications and Saphar & Associates, where he served an array of clients.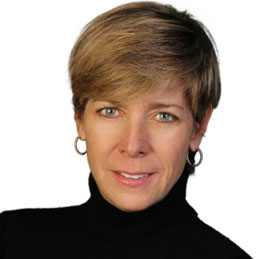 Ann O'Grady
MBA, Market Research Director.
Ann serves as the Market Research Director at the Marketing Collaborative. She is also the founding partner of Insight Solutions, a Rochester NY based marketing consulting group that specializes in market research.
She has a strong background in healthcare working with hospitals, medical schools, physicians' practices, and senior living facilities. Ann has also published and guest lectured on the topic of patient satisfaction.
Ann has a strong technical and analytical background, which provides clients with a solid foundation upon which to implement positive change. She completed the Burke Institute course on focus group moderation and has been moderating focus groups for over 25 years. Ann's strength is her ability to work, not only analytically in terms of design and analysis, but also to interpret, develop strategy, and present to clients in a manner which is clear and relevant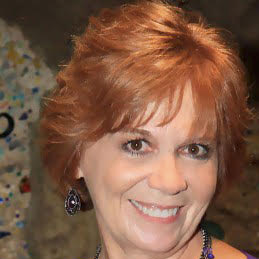 Gloria Smith
Media Director.
Gloria serves as the Media Director for the Marketing Collaborative and was responsible for the media planning and buying for Fairport Baptist Homes. She has extensive experience with healthcare and non-profit marketing.
She founded her own firm, Media Connection, in 1996 after more than two decades in media sales and management. She provides media buying and marketing services to not-for-profits and small businesses locally and nationally. She specializes in media placement that includes television, radio, print, outdoor, digital, out-of-home media, and social media.
Gloria has been recognized nationally as a marketing expert and has been profiled in Smart Money magazine and on abcnews.com. In addition to providing media buying and marketing services to businesses and not-for-profits, Media Connection, a New York State Certified Woman-Owned Business, also provides marketing to other advertising agencies and marketing companies. Clients include retail, performing arts and theatre, special events, healthcare, retail, automotive, and financial services.